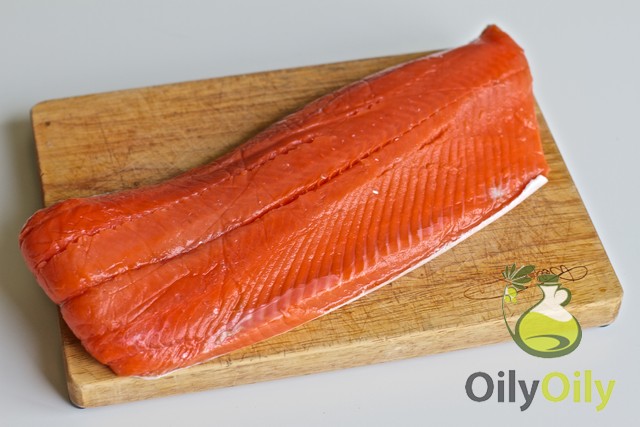 Fish oil is used mainly because it is high in vitamins A, E, D and omega-3 fatty acids. They use fish oil in bodybuilding as all of these nutrients are useful not only for people who don't train but for athletes as well. There are a number of properties of these ingredients, which are important for bodybuilders, as Bodybuiding.com states.
Fish oil benefits in bodybuilding
Vitamin D. Stimulates the uptake of phosphorus and calcium. Phosphorus is a part of the nucleic acids. In other words, this vitamin is of great importance in the process of cell division and growth of muscle tissue. Calcium is essential for bone structure; its adequate intake for child's body is a necessary condition for the growth and strengthening of bones. It is especially important when going in for bodybuilding starts at the age of 16-17 years old. Moreover, calcium is one of the most important second messengers in the regulation of contraction of the muscle tissue. The lack of it leads to power loss and the emergence of seizures. Vitamin D together with vitamin A serves to prevent osteoporosis (bone abrasion), bone fractures and deformities. This property is very important for athletes, the bones of which experience significant dynamic and static load. Read more about fish oil and vitamin D.
Vitamin A (retinol) is involved in numerous metabolic processes, regulates protein synthesis, has immunostimulatory effect. The adequate intake of retinol helps to build up muscle mass more efficiently and fight infections, which have a great influence on the intensive growing organism. Vitamin A takes part in the synthesis of steroid hormones, acts as an antioxidant, and helps to fight cancer. Vitamin A is especially useful for bodybuilders with blurred vision: their heavy exercise can lead to serious consequences. Retinol is a powerful tool in the struggle of preserving eye health.
YOU MIGHT ALSO LIKE: The Best Fish Oil Brands Reviews
Vitamin E. Possesses antioxidant properties, prevents the degeneration of nerve tissue, improves the saturation processes of cells (including muscle tissue), strengthens the walls of blood vessels. It is also involved in several metabolic processes in cells.
Omega-3 fatty acids. They reduce the burden on the central nervous system, decrease inflammation and have a positive impact on the rate of recovery of the micro traumas of muscle tissue. According to American Heart Association, these acids are beneficial for the work of cardiovascular system, lead to better muscular work and better absorption of minerals, and reduce the level of cholesterol. Find out how fish oil lowers bad cholesterol.
SEE ALSO: Where to Buy Coconut Oil?
What is a daily dose of fish oil?
There are a lot of points of view on the question about the daily intake of fish oil. The American Heart Association recommends low dose – 0.5 to 2 g per day. There is an opinion that daily dose should be 1 g, for each percent of body fat. However, the most optimal reception is – 1 – 2 g of fish oil with food 2 – 3 times a day. If you are short of fish oil or cannot take it you may combine replace it for flaxseed oil for bodybuilding.