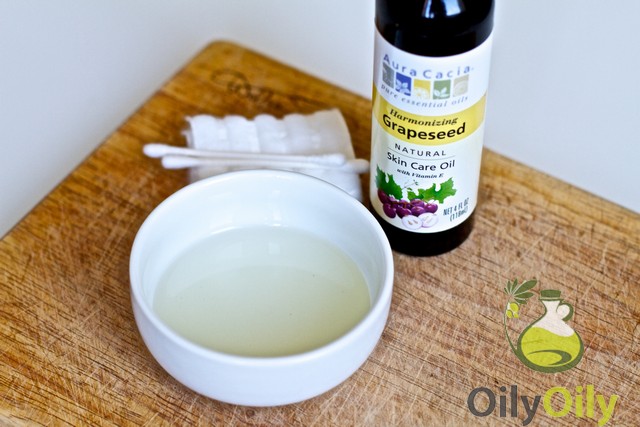 Grapeseed oil is a popular ingredient in a cosmetic industry as it has a lot of good effects on skin.  But one of the latest wonders is "Is grapeseed oil good for hair as well?" Special studies prove that there are numerous grapeseed oil benefits for hair.
The benefits of grapeseed oil for hair
They are the following, according to the books by Janice Cox ("Natural Beauty at Home") and Zoe Diana Draelos, Clinical Associate Professor in the Department of Dermatology of Wake Forest University of Medicine ("Hair Care: An Illustrated Dermatological Handbook") and the study on aromatherapy and (Archives of Dermatology, 1998):
Grapeseed oil restores the cell membranes of a scalp, strengthens hair roots and reduces brittleness in hair, thus grapeseed oil treats hair loss.

Grapeseed oil eliminates hair loss through lowering the level of hormone dihydrotestosterone.

Grapeseed oil is good for hair cuticles which get smooth and sealed; the oil prevents the splitting of hair-ends.

Grapeseed oil retains the natural moisture and softness of hair.

Grapeseed oil gives a fine sheen to hair.

Regularly usage of grapeseed oil for hair solves the problem of dandruff.

Grapeseed oil can be used as a heat protector for damaged hair.
The reason for all these benefits is the rich composition of the oil. According to Wikipedia, its main features are high amount of Omega-6 (linoleic) fatty acid, of strong antioxidants (procyanidolic oligomers) and of Vitamin E. These constituents have significant regenerative, moisturizing and nourishing properties.
SEE ALSO: Sunflower Oil Hair Treatment DIY: Why and How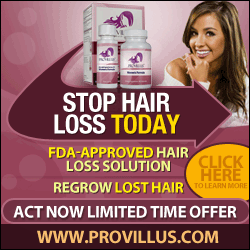 The physical properties of grapeseed oil
Grapeseed oil is an excellent remedy for hair growth not only due to its chemical content, but also because of its physical characteristics. They are the following:
Grapeseed oil is light and non-greasy in texture; it does not weight hair down.

Grapeseed oil is odorless.

Grapeseed oil is swiftly absorbed by scalp skin and hair.

Grapeseed oil is ideal carrier oil; it dilutes the strong essential oils used for hair care so they can easily penetrate through a scalp.

Grapeseed oil suites any type of hair (dry, oily, normal).
SEE ALSO: How to Use Olive Oil for Hair Growth 
How to use grapeseed oil on hair
Here are a few recipes of grapeseed oil treatments for hair care.
Hot grapeseed oil for hair growth.
Ingredients: grapeseed oil (4-6 tablespoons) + lavender and/or rosemary essential oil (2 teaspoon). Warm the mixture and massage it gently into your hair and scalp, then wrap your head with a towel for half an hour. Rinse your hair with a mild shampoo afterwards.
Ingredients: grapeseed oil – 2 oz; jojoba oil – 2 oz; lavender and thyme essential oils – 3 drops each. Warm the mixture and apply onto dry hair. Leave the treatment on your head for 20 minutes, then wash it off with shampoo.
You can as well use plain grapeseed oil. 

Take four tablespoons of grapeseed oil and warm it. Apply the treatment onto clean wet hair and keep it on your head for 20 minutes. Rinse the oil off with warm water and then finish with cool water to make gleaming effect.
Conditioning grapeseed oil treatment.
Ingredients: grapeseed oil – 4 tablespoons; cypress essential oil – 5 drops; lime juice – ½; egg yolks – 2. Keep this treatment on your head for 15 minutes and then rinse it off.
FREE BOTTLE OFFER - Click here to discover why more people are turning to PROVILLUS to prevent HAIR LOSS and REGROW HAIR with the only FDA APPROVED ingredient on the market!