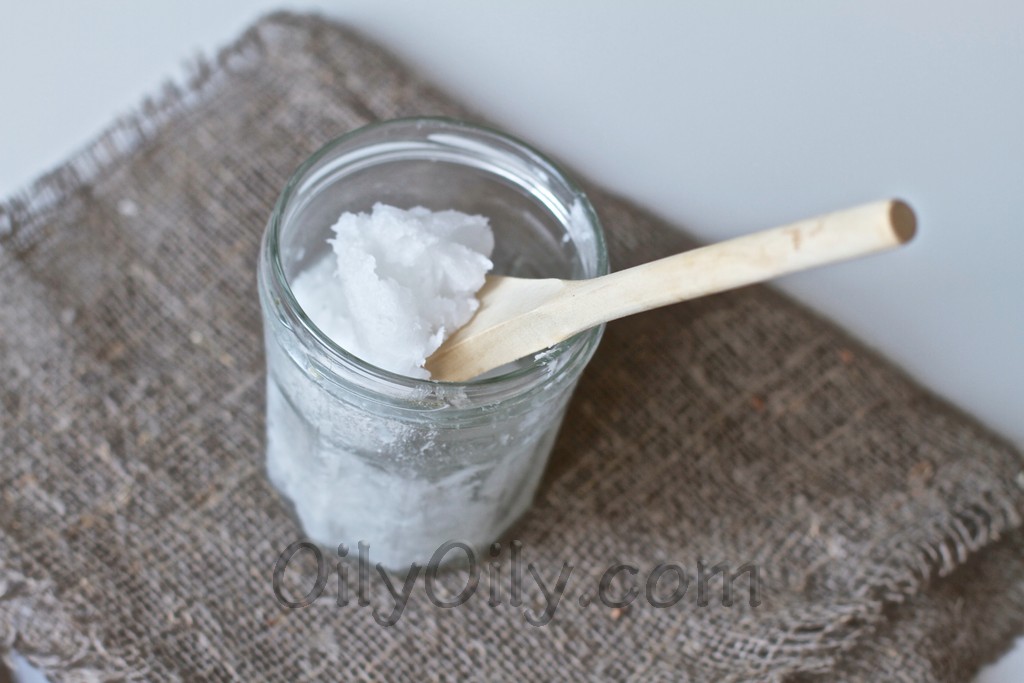 You can buy coconut oil in health-food stores. It is widely used in cooking instead of olive oil and other vegetable oils.  If you want the best coconut oil pay attention to the type of the oil you are buying and its brand. 
Kinds of coconut oil
Coconut oil contains a large amount of saturated fats, but they are medium chain triglycerides that assimilate well, states Wikipedia. They are not as dangerous as other saturated oils. Coconut oil can be unrefined and refined. Unrefined oil is usually called extra virgin or virgin. It has a vivid coconut taste and flavor. Refined oil is called regular oil, it possesses no coconut aroma and slight taste.
If you want to buy the best coconut oil you should choose unrefined one, notes Food Renegad. Moreover, organic and raw variety of coconut oil is preferable. Refined coconut oil is processed at high temperature and doesn't save health benefits of coconuts. It can never be called the best coconut oil.
Cold-pressed or expeller-pressed technology is applied for coconut processing. Expeller pressing is a process when oil is squeezed mechanically from coconuts without any chemicals addition. The temperature achieved during pressing process depends on coconuts hardness. Usually pressure creates heat of minimum 120-210 °F. Cold pressed coconut oil is also expeller pressed, but the temperature is kept below 120 degrees Fahrenheit. So we can say that cold-pressing is designated for the best coconut oil (it is also possible to make coconut oil at home). However, read a label of coconut oils carefully. Sometimes it is possible to find the information about contaminated ingredients on the back side of it.
SEE ALSO: How to Choose the Best Fish Oil
Brands of the best coconut oil
There are several brands of coconut oil that are famous and widely-spread.
It is organic virgin coconut oil, first cold pressed and non-deodorized. The origin of coconuts is Philippines. The producing company is situated in Canada and coconut oil is sold mostly in Canada as well.
There is raw, organic and extra virgin coconut oil available in stores. It is unrefined, cold-pressed. This coconut oil is produced in California, USA from coconuts delivered from the Southeast Asia. It has a pleasant odor of fresh coconuts, sweet taste and fairly white appearance. It is considered one of the best coconut oils.
Nutiva oil is never made from dried copra. The company presses the oil immediately after the coconut is cut open. They produce raw extra-virgin and virgin coconut oil. This organic coconut oil is unrefined, cold-processed, unbleached and chemical-free. It is made in California from coconuts from the Southeast Asia.
This coconut oil is refined and expeller-pressed. It is ideal for baking, cooking and frying. Find out the best coconut oil popcorn recipe. You will like it if you don't need coconut flavor in your food as it is practically without taste.
RELATED: Safflower oil Brands Review
Conclusions
Nobody knows the best coconut oil. Oils differ as tastes differ. Just read labels to exclude additives and remember that the coconut oil color should be fairly white and flavor pleasant and sweet.  Try coconut oil varieties and find your best coconut oil.