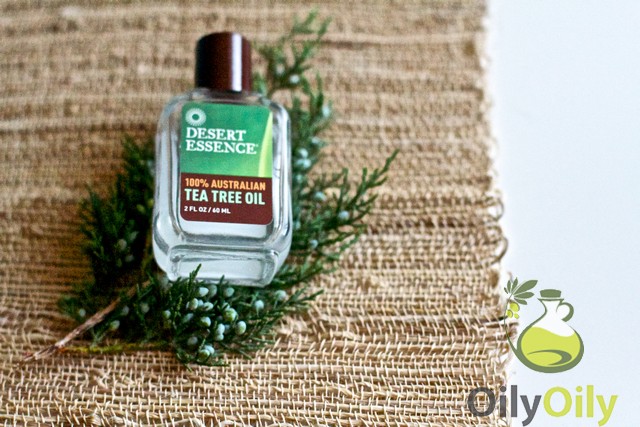 Tea tree oil derived from the leaves of the tea tree plant can effectively end symptoms of yeast infections. These types of infections are caused by the Candida. According to Wikipedia it is fungus that usually exists inside vaginal microflora together with other bacteria. Antibiotics, diseases, poor nutrition, a lot of alcohol may unbalance microflora that leads to the Candida overgrowth. The excess yeast can induce redness, itching and swelling. It is possible to use tea tree oil as yeast infection treatment. 
Benefits of tea tree oil for yeast infection
Tea tree oil possesses antibacterial, antiviral and antifungal properties. It works to combat various types of yeast infections. The study carried out by Fracesca Mondello et al in 2006 found out terpinen-4-ol, the main ingredient of tea tree oil as MayoClinic says, was effective against yeast infections in rats. As researchers stated the treatment with tea tree oil for yeast infection C. albicans could be applied. There are different methods of how to use tea tree oil as yeast infection treatment, consult your doctor before their application.
How to use tea tree oil for yeast infection treatment
Tea tree oil is highly-concentrated oil and can severely irritate the skin and burn if used at full strength on sensitive areas, for example vulva or vagina. You may use 10 parts of carrier oils like sunflower oil, castor oil and olive oil mixed with one part of tea tree oil for yeast infection treatment.

The received mixture is poured on a cotton swab and applied to affected areas several times a day. Some women prefer tampons drenched in the mixture and inserted overnight.
It is convenient to buy ready-made tea tree oil suppositories.
Sometimes a hot bath with 5-10 drops of tea tree oil is enough to heal a light yeast infection.
Some women boil a herbal tea, for example, with chamomile and calendula and mix it with few drops of tea tree oil for douching. Attention! Doctors recommend against douching at home, with or without tea tree oil.
Although the application of tea tree oil for yeast infection may ease itching and kill excess fungus, it cannot prevent the yeast infections recurrence.  Women should look for causes for their yeast infections, like high in sugar nutrition, which feeds the Candida or the use of antibiotics that destroy good bacteria in the vagina. Supplements containing probiotics are necessary to be used together with tea tree oil treatment to restore the bacterial balance.