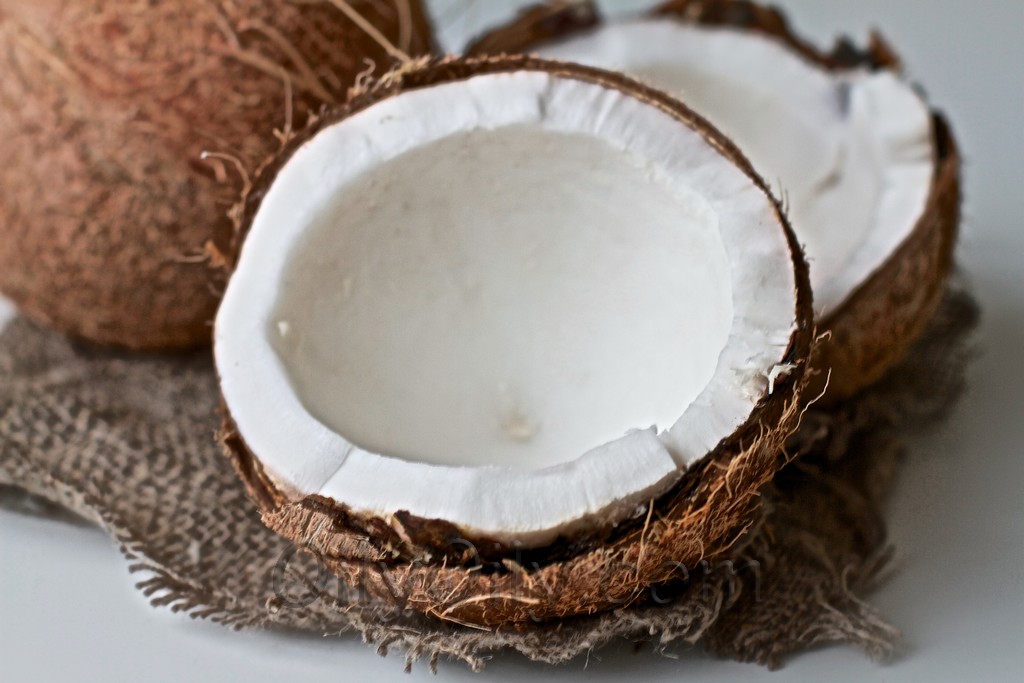 Coconut oil has been used for centuries as a conditioning treatment for the skin and hair. Coconut oil contains medium-chain fatty acids, lauric, capric and caprylic fatty acids among them that provide much help in problem skin treatment.  Coconut oil has been applied for a long time as a conditioner for skin and hair. This oil works to protect, moisturize and rejuvenate your skin.
Benefits of coconut oil on skin
There are various coconut oil skin benefits. It is an excellent remedy to protect and heal your skin. It helps prevent bacterial and fungal infections. It also provides aid in healing wounds, rashes and blood blisters. Moreover, coconut oil application may heal psoriasis and eczema.
Coconut oil is the best natural treatment to beatify your skin. It doesn't give only temporary effect, it possesses lasting benefits. After application of coconut oil skin becomes soft and smooth. Coconut oil absorbs quickly and easily. It removes the dead cells, penetrates deep and strengthens tissues of inner layer of your skin. Coconut oil contains anti-oxidants which fight with free radicals. It can be called one of the best means for dry skin. Researches carried out with coconut oil have proved the softening, healing, protective effects of coconut oil on skin.  
Application of coconut oil
There are several ways to achieve the above-mentioned benefits of coconut oil on skin. The fist one is consuming. Eating coconut oil may enrich our body with beneficial medium-chain fats that due to their antibacterial properties will help with acne skin problems. This oil provides us with anti-oxidants that fight with free radicals and slow down the aging process. Coconut oil is rich in vitamin E that is very helpful for our skin, especially when it is taken orally. However, don't overdose your coconut oil consumption as it is fat and shouldn't be overused. (Read more here – How to Take Coconut Oil to Benefit from It)
External use of coconut oil on skin is more popular. The lauric fats help moisturize dull and dry skin. Application of coconut oil on skin to obtain its benefits is easy and can be done at home and WikiHow explains the way of doing it. However, before any applications take an allergy test.
One of the most beneficial usages of coconut oil for skin is cleansing with coconut oil. For this you should mix coconut oil 1:1 with castor oil. Boil 4 cups of water in a pot or a bowl; place your clean face over the bowl to heat it up. Massage oils into your face; sit bending over the bowl for another 8 minutes with a towel over your head. Take a wash cloth to clean your face.
Another way to put coconut oil on skin is to do a coconut oil mask. If you apply coconut oil after cleansing for several minutes your skin will easily absorb fatty acids from coconut oil that helps maintain hydration in your skin.
Coconut oil will help you keep your skin soft and youthful and you won't feel greasy. Coconut oil can also heal acne and protect against sunburns.  We recommend applying organic unrefined coconut oil as it possesses more benefits than refined one. Read about what coconut oil brand we chose and why – Ever Wondered What Coconut Oil Brand Is the Best?..