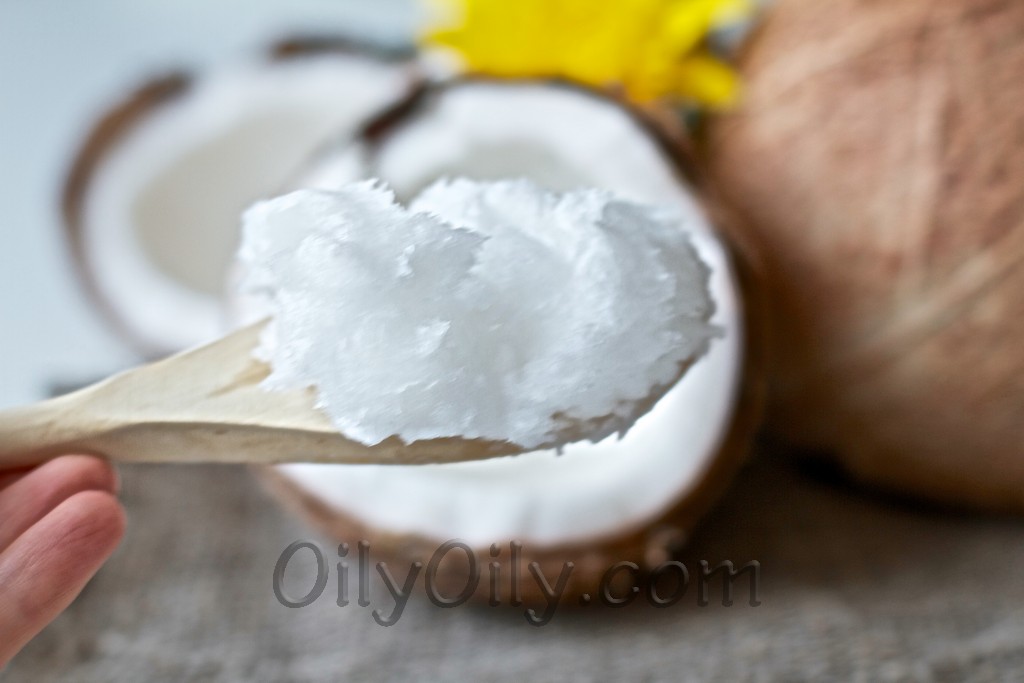 As to pick the best coconut oil, you may consider many different factors, but only some certainly matter. There exist few types of the coconut oil as: refined and unrefined. Sometimes unrefined coconut oil can be supposed as virgin or extra virgin. Only difference between refined and unrefined oils lies in the process of production. If you want to pick healthier and cleaner product, unrefined virgin coconut oil would be the best variant. As refined oil is produced from copra and some chemicals are added, it is not that pure as the unrefined one. Virgin and extra virgin ones are considered the best coconut oil kinds, as they are produced from the fresh coconut meat and their production technology is not connected with the unhealthy supplements (read more about extra-virgin coconut oil benefits).
INTERESTING! How to Choose the Best Fish Oil
Best coconut oil for daily usage
So, from these facts we can certainly define which kinds of coconut oil types would be the best for the daily usage. Another moment that should be mentioned is the taste. Unrefined oil got its own, coconut one. In compare to previously mentioned, refined oil would not have any taste.  Refined oil can be much cheaper, but that would result in the lower quality and additional supplements. It is better to pay extra for healthier product, which would not compromise its natural benefits.
SEE ALSO: When It is Worth Buying Bulk Coconut Oil
Picking coconut oil
For picking best coconut oil brand and distinguishing more quality product, you can look for certain components and the taste of these oils. One of the features of the quality product within the unrefined oils is the color, aroma and significant taste. If you are looking for the good one, its color should be clearly white, it should have taste similar to fresh coconut meat. If these features are considerably similar, you got a good product. Always look at the back of the box, as all the components would be described there. Try to take one with the natural elements and avoid chemical supplements of any kinds. With such recommendations you would be able to distinguish precisely the quality of your product.
If you don't want to look for bunch of those things and want to get a best coconut oil, we can recommend you these ones:
 One of the most popular brands for the coconut oil in US and all over the coast, as it gives a really fresh and pleasant taste together with the high quality. A lot of responds from customers state about its fine qualities and those unforgettable taste after cooking.
If you love oil in the glass bottles and which would please you with their taste to the deepest extend, this coconut oil should be certainly used during your everyday cooking. Production process of this one is carried out with the most precise technology and you would be assured in its highest quality.
 Great taste and certainly high level of quality makes this coconut oil be preferred by many customers around US and Canada. Its original taste values and chemical free production method bring the initial taste of the best coconut oil ever.