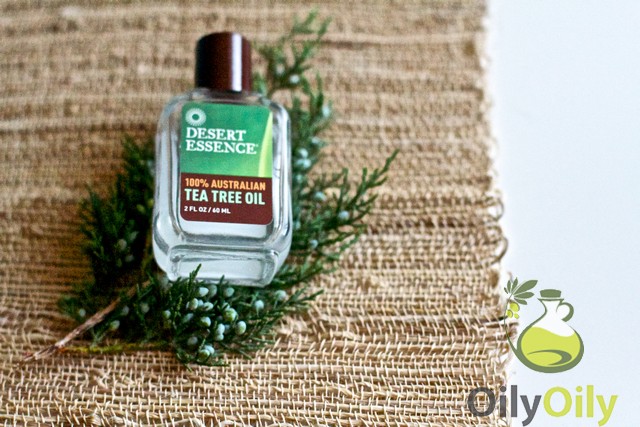 Tea tree oil for skin treatment is a perfect choice for those who prefer turning to natural treatments to heal antibacterial and antifungal skin infections. When traditional medications fail, patients and sometimes their doctors return to natural treatments to find solutions. Bacterial infections like Methicillin resistant Staphylococcus Aureus (see more in Wikipedia)  have become resistant to antibiotics, but tree oil has shown good results in preventing such infections. 
 Antibiotic effects
Tea tree oil has antibiotic properties.  They lead to the application of tea tree oil for skin infections treatment. Tea tree oil heals minor skin infections, wounds, cut, scrapes and insects bites.  The effectiveness of tea tree oil antibiotic effect was demonstrated during the research carried out in 2009 and published in the "Journal of Applied Microbiology." Tea tree oil prevented rats from group A streptococcus. Current studies prove that tea tree oil prevent MRSA infections.
Antifungal effects
It is considered efficient to use tea tree oil for treating yeast infections. It is widely applied for healing ringworms, toenail fungi, athlete's foot, candidiasis and other fungal infections. As Medline Plus states the effectiveness of tea tree oil in fighting fungal infections is still not clear although some celebratory in the investigations have given promising results.
SEE  ALSO: All Benefits of Tea Tree Oil
Tea tree oil uses for skin
The tea tree oil properties make it widely-spread oil for many uses
The application of tea tree oil on face lets avoid and heal acne and can be applied in combination with argan oil for acne treatment. Acne is caused by bacteria and tea tree oil kills bacteria and reduces inflammation.
People use tea tree oil for skin sunburns and irritations.
Tea tree oil reduces inflammation because of its anti-inflammatory properties. You may mix and apply aloe vera gel with tea tree oil on skin.
Tea tree oil is widely used to treat eczema, rashes, warts and skin tags.
Cleansing is one of tea tree oil uses for skin. Tea tree oil can be added to you daily cleansers. Tea tree oil removes excess oil; it is easily absorbed and doesn't leave greasy feeling.
QUESTION ANSWERED: Can We Use Grapeseed Oil for Acne? 
How to use tea tree oil for skin treatment
As tea tree oil is a natural remedy it will take you some time to achieve results in comparison with prescription medicine. However, you won't notice side effects and toxic chemicals on the skin. Apply just a drop of tea tree oil on your face twice a day. Put it on trouble areas or on the whole face, use a cotton swab if convenient. If the skin is sensitive dilute tea tree oil with water or carrier oil.