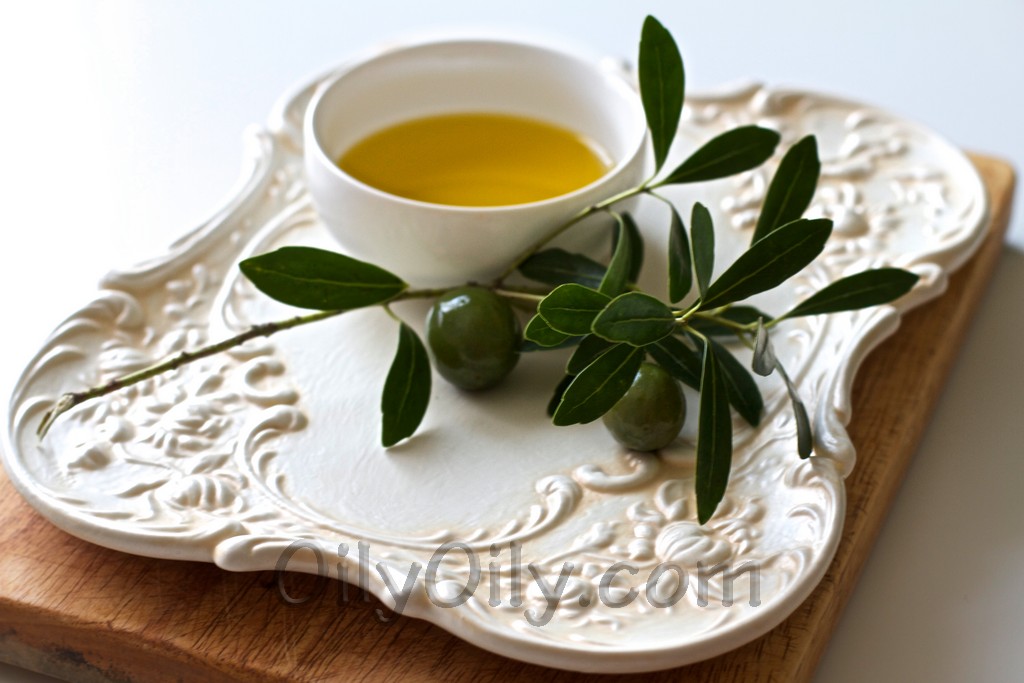 People from the Mediterranean region have been using olive oil for face treatment for centuries. It makes a perfect moisturizer, general tonic or cleanser. Due to its moistening and antioxidant properties olive oil has found wide application in personal care. Applying olive oil on face directly will help to treat scaly and dry skin, however it is also extremely beneficial if taken internally. It has lots of different applications so it is wise to keep a bottle of olive oil not only in the kitchen but in your bathroom as well.
The Benefits of Olive Oil for Face
Moisturizes the skin. Olive oil penetrates the skin thus providing moisture and needed protection. Vitamins A and E, also known as antioxidants, treat the damage caused by pollutants, cigarette smoke and sun exposure.
Makes the skin elastic. While applying on face, olive oil promotes the elasticity of your skin and makes it stay young and healthy. If you want to combine external usage with taking it pure, it will bring you even more benefits. Try to use extra virgin olive oil as keeps most of its useful properties.
Exfoliates the skin. When mixed with sea salt, olive oil is a perfect exfoliator for dry and scaly skin. It gently removes old dry skin and reveals the new and healthy skin underneath.
Removes makeup. Olive oil has been proven to be an effective makeup remover. It doesn't stretch or pull delicate skin but on the contrary makes it soft and smooth.
Ways to Use Olive Oil for Face
-        Moisturizer – apply olive oil directly on skin to penetrate and moisturize it on a daily basis
-        Night cream – combine ½ of olive oil with ¼ cup of water and ¼ of vinegar and apply this mixture on your face before you go to bed. This will provide your skin rehydrating and extra moistening, kill the bacteria and loosen skin tags.
-        Cleanser – as it was mentioned before, olive oil effectively removes makeup and works as a general skin cleanser at the same time
-        Mask – a frugal and gentle facial mask can be made of 1 tablespoon of olive oil combined with 1 tablespoon of honey and an egg yolk.