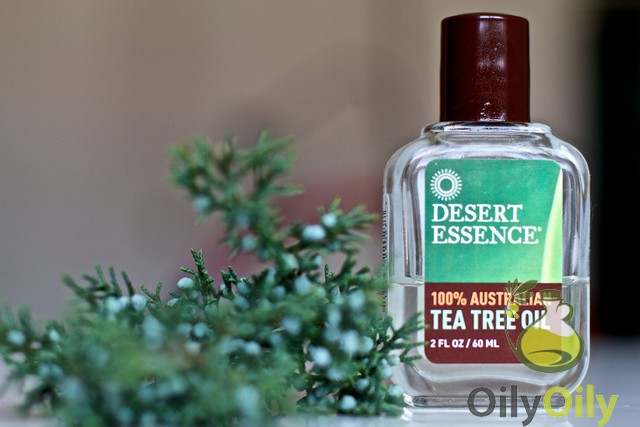 Tea tree oil for athlete's foot treatment has been found efficient. Tea tree oil is essential oil derived from leaves of the Australian plant tea tree. This oil possesses a lot of healing benefits. According to Wikipedia  it is antiseptic and antifungal as well as antibacterial and antiviral.
Tea tree oil benefits for athlete's feet
In addition to other tea  tree oil uses tea tree oil has been found to relieve and fight the fungal infection called athlete's foot. It is characterized by flaking, scaling and itching. Cracked skin may appear causing bacterial infection. The athlete's foot is widely spread and besides conventional medications can be treated with the help of natural remedies including tea tree oil. MedlinePlus reports that according to researches a 25 percent to 50 percent of solution tea tree oil may completely clear up athlete's foot, although weaker mixtures may not. It is also possible to apply undiluted tea tree oil to the affected skin areas. However, it can cause skin irritations in some people. You may mix tea tree oil with chamomile oil effective for skin infections. Consult your doctor for the best method of applying tea tree oil for athlete's foot.
RELATED: Tea Tree Oil for Ringworm
How to apply tea tree oil for athlete's foot
It is simple to use tea tree oil on your feet. You may apply it with a cotton swab or prepare the following mixture.
You will need:

40 drops tea tree oil
1/2 cup arrowroot powder
Mixing bowl
SEE ALSO: How to Make a Tea Tree Oil Bath
Application technique
Step 1
Take a 1/2 cup arrowroot powder and put into the mixing bowl.
Step 2
Drop the tea tree oil and mix with a spoon.
Step 3
Sprinkle the mixture of powder and oil into your clean bare feet to cover your entire feet.
Step 4
Repeat it two times daily for four weeks to fight the fungal infection. Tea tree oil is a natural remedy and acts slowly. Use a tea tree oil soap. It is obligatory to use it regularly.