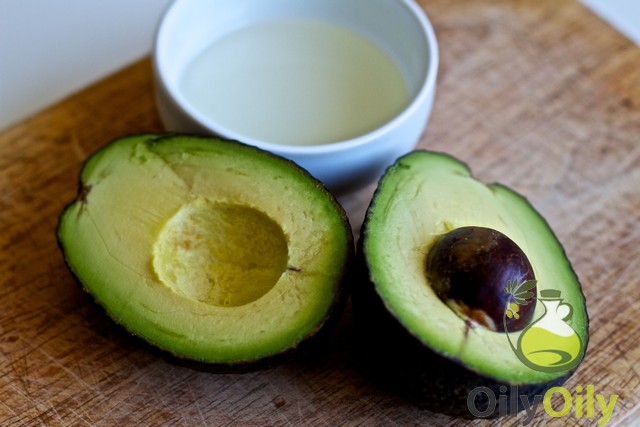 Using avocado oil for skin treatment provides numerous benefits. First of all, it is completely natural source to moisten and nourish dry and itchy skin. It contains all the necessary nutrients to keep your skin young and healthy.  There are dozens of commercial products containing avocado oil on the market but there is no need to buy one as you can just simply use this miraculous oil on its own. The benefits of avocado oil for skin are large in number. Here are 5 irresistible arguments why you should try using this oil.
It is a well-known fact that Vitamin E is essential for our skin. It is a powerful antioxidant which fights free radicals and prevents premature aging of skin. In comparison with other fruits, avocado oil contains the highest amount of Vitamin E. This means that using avocado oil for skin care regularly you will protect your skin from the negative effects of the environment and make sure it will stay young as long as possible.
It Perfectly Hydrates Your Skin
Avocado oil has a useful ability to retain water which makes it a perfect moisturizer. It is extremely helpful for dry and itchy skin though it is good for all skin types. Avocado oil deeply penetrates the skin and makes it soft and smooth.
It Makes Skin Produce More Collagen
This happens because of the high content of sterolins in avocado oil. These compounds help to absorb fat properly thus improving the immune system of our skin. It begins to produce more collagen which improves our skin's general condition and reduces the signs of aging.
It Is Abundant in Essential Fatty Acids
Our body's metabolic processes depend on the acids. There are "good" and "bad" acids. You should avoid the bad saturated fats contained in butter for example. Conversely, essential fatty acids provided in plenty by avocado oil promote proper cell functioning, decrease inflammatory processes and improve our general health. 
It is a Good Source of Omega 3 Fatty Acids 
We all know how important Omega 3 fatty acids are for our body and that they can be gained by eating a lot of fresh fish. Yet not only fish but also avocados contain a large amount of these acids. Omega 3 fatty acids are responsible for protecting the skin from UV solar radiation. Using avocado oil for skin you will decrease the chances of sunburn and reduce the risk of skin cancer. 
SEE ALSO: Almond Oil for Skin: Benefits, Application Tips and Warnings
How to Use Avocado Oil for Skin
There are plenty of ways how to use avocado oil. You can simply include a lot of fresh avocados into your diet, apply avocado oil on your face directly or use any commercial skin care product containing this oil. We suggest you trying a facial mask according to the recipe we found for you on Wiki how web site.
SEE ALSO: Coconut Oil for Skin DOs and DON'Ts 
Homemade Avocado Oil Facial Mask Recipe
Crush 1 avocado until it become like a paste
Add 1 tablespoon of avocado oil and stir thoroughly
Spread the mixture over your clean face with a spatula and leave for about 15 minutes
Soak a clean towel in some hot water and gently remove the rest of the mask
Rinse your face if needed.