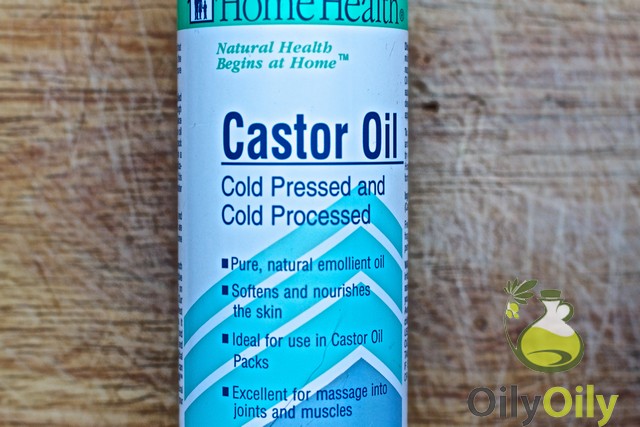 Castor oil has been prescribed as a laxative for years. It is approved to be safe for use by the U.S.Drug and Food Administration as Wikipedia states. This feature of castor oil is applied for weight loss. Exercises, diet and castor oil can give results. However, the intake of castor oil for weight loss may be dangerous as the consistent use of castor oil may have side effects.
How to apply castor oil for weight loss
Castor oil is edible oil with a light but specific odor and taste. The oil is a source of unsaturated fatty acids according to Wikipedia. It is mainly fat but it can purify the body, thus, combating obesity. There are some recipes of how to use castor oil for weight loss.
Recipe 1
Take 2-3 teaspoonful of castor oil in the morning before breakfast. You may mix it with some juice. Pay attention that castor oil may have a laxative effect. Don't drink castor oil during the day. Take the oil for 7 days and then avoid consuming it for a week. After a short break you may take castor oil for a week again.
SEE ALSO: Safflower Oil for Weight Loss
Recipe 2
Mix 1 teaspoon of butter with ground chicory root. Add a teaspoon of castor oil. Chicory root will lessen blood sugar and lower appetite. Castor oil will purify the body. You may consume chicory with castor oil for a month.
Recipe 3
It is possible to take linseed oil together with castor oil for weight loss. A teaspoon of every oil taken in the morning is a good way to improve carbohydrate and lipid metabolism. You may drink a glass of cold water to wash down the oil.
RELATED:  Can Fish Oil Help for Weight Loss?
Considerations
Although you may find good reviews on the consumption of castor oil for weight loss the negative effect is common too. The excessive intake of castor oil may cause upset stomach, gastrointestinal disorders, nausea and diarrhea. Castor oil may also prevent fluid absorption that leads to dehydration. In its turn, the body loses important nutrients and vitamins and functions improperly. Sometimes the excessive use of laxative castor oil to reduce weight leads to the opposite results: you may gain weight as a result of metabolism dysfunction and the need of your body to achieve lost nutrients. You may replace some castor oil with flaxseed oil for weight loss which is less dangerous.
If you want to take castor oil for weight loss consult your doctor first to make sure you have no contraindications and to find out the exact dosage you need to use castor oil efficiently.