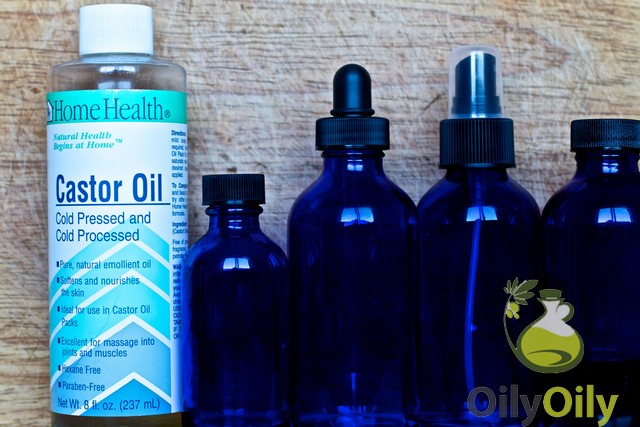 One of the best natural remedies known is black castor oil for hair care. The oil possesses a great number of benefits so people widely use it for hair care. What are the benefits of the oil? How can black castor oil help for your hair?
What is black castor oil?
Black castor oil is extracted from the castor beans. It is pressed from seeds of the same castor oil plant as original castor oil is. The only difference is that castor beans are roasted before processing and the ash is added to the oil. So, black castor oil becomes higher in nutrients beneficial for skin and hair. And it is believed to be more efficient for treating hair problems. Black castor oil is a source of ricinoleic acid and other unsaturated fatty acids. According to Wikipedia the ricinoleic acid is an omega-9 fatty acid. As studies have shown it has the anti-inflammatory properties. Moreover, black castor oil possesses the antibacterial and antifungal effect. When can we use black castor oil for hair?
QUESTION ANSWERED: How Does Castor Oil Work?
Dull hair
Black castor oil is a good emollient. Its fatty acids moisturize and nourish the hair follicles. The oil is absorbed well providing your hair with all nutrients it needs. It keeps moisture inside the follicles and protects the hair from losing it. Black castor oil can make your hair strong and healthy and you will forget about brittle hair. Use castor oil together with jojoba oil for hair.
Split ends
You are tired of permanently split ends. Black castor oil nourishes the hair and coats it with a thin film if applied on split ends. Thus, the oil protects the hair from harmful environmental conditions: frost, wind, dust and so on preventing split ends.
Hair loss
If you notice excessive hair loss you shouldn't panic. First of all, try black castor oil for hair.  The oil may diminish the majority of reasons for hair loss. It treats fungal diseases of the scalp. Undecylenic acid in black castor oil is proven to be antifungal as Wikipedia notes. The oil may help you get rid of dandruff which often leads to hair loss. Black castor oil provides fatty acids and vitamins to hair follicles strengthening them. This results in hair growth.
SEE ALSO: Black Currant Oil as a Hair Loss Treatment Remedy
Itchy scalp
As black castor oil has the anti-inflammatory properties it can calm down inflammation and treat itchy scalp. Undercylenic acid in castor oil will heal possible fungal or bacterial infections and stop inflammatory processes. Use black castor oil for hair care for a few weeks to get rid of all causes of itchy scalp.
Tangled hair
Your hair is tangled after shower and in the morning. Black castor oil can help avoid tangled hair and can detangle knotted hair. The oil penetrates hair cells and makes hair smooth. As a result your hair doesn't tangle. If you suffer from knotted hair apply a few drops of black castor oil to brush your hair. Combine it with sesame oil for hair.