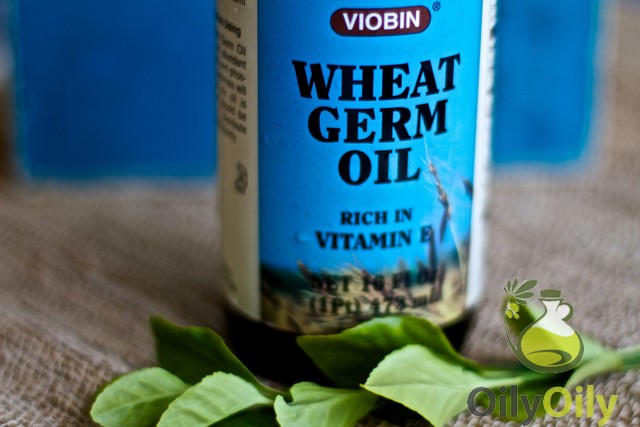 The source of wheat germ oil is the embryo of wheat kernel, which needs special nutrients for its proper growth and development. As a result, wheat germ oil possesses revitalizing, healing and protective properties. It is a truly reasonable solution to include the oil into a healthy diet. However, one should take into account wheat germ oil nutrition facts to make his menu balanced and valuable.
Wheat germ oil nutrition data
The detailed analysis of wheat germ oil chemical constituents is presented by Self Nutrition Data. According to it, the oil is 100% fat with no protein, carbohydrate, sugars or dietary fiber. There are many calories in wheat germ oil, so it is better to watch the consumed amount of the oil in order to not gain weight. The serving size of one tablespoon provides 119 calories and 13.5 g of fat (21% of daily value – DV).
The strongest point of wheat germ oil is its extreme richness in Vitamin E – 20.3 mg (101% DV) per 1 tbsp. There is also some of Vitamin K – 3.3 mg (4% DV), but no more vitamins or minerals are presented in the nutritional composition of the oil.
The Centers for Disease Control and Prevention does not qualify wheat germ oil as food of above-minimal nutritional value. Therefore, the oil should be consumed in moderation to supplement your diet with natural Vitamin E and essential fatty acids. A balanced menu should also include enough sufficient protein and other nutrients.
SEE ALSO: Wheat Germ Oil Health and Cosmetic Uses
The lipid composition of wheat germ oil
According to Wikipedia, there are the following types of fatty acids in wheat germ oil:
Linoleic acid, or Omega-6 – 55%;
Linilenic acid, or Omega-3 – 7%;
Oleic acid, or Omega-9 – 14%;
Palmitic acid – 16%.
There are also about 19% of saturated fats in the fat composition of the oil. One tablespoon of the oil contains 2.5 g of saturated fats or 13%DV.
INTERESTING! Is Wheat Germ Oil Good for Scar Diminishing?
Vitamin E of wheat germ oil
The article of Doctors' Research is based on a number of scientific studies. According to it, wheat germ oil has one of the highest indexes of Vitamin E concentration. The most important fact is that this Vitamin E is presented in its most biologically active form, that can not be substituted by synthetic Vitamin E supplements. Studies have proved, that natural vitamin E of the oil is much more efficient in correcting Vitamin E deficiencies than its synthetic analogue. Vitamin E deficiency can result in certain anemias, reproductive problems, muscular dystrophy and hyperlipidemia. The high amount of consumed artificial fats seems to increase the need for vitamin E.