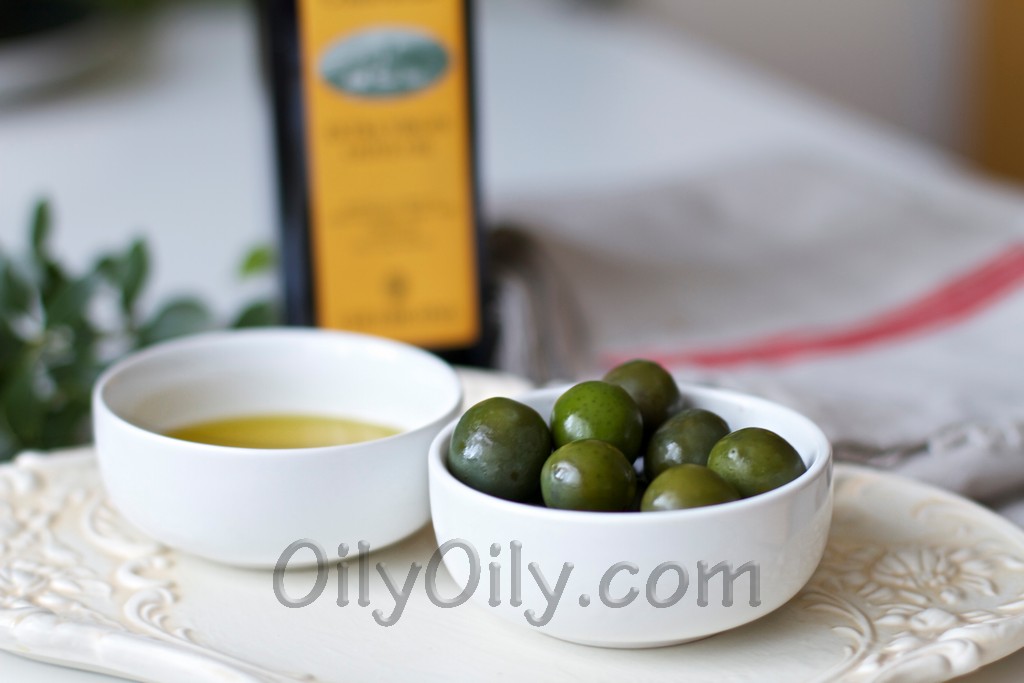 Olive oil is produced from the olive trees' fruit. If the oil is qualified as olive oil it means its production process doesn't include the use of solvents or re-esterification. The kinds of olives from which oil is produced vary greatly and each of them has a unique and distinct taste and flavor. There are olive oils which are made from one single type of olives and olive oils made by mixing of several types. According to Wikipedia, the most beneficial are virgin oil and extra virgin olive oil as they undergo the least processing. This means they are not synthetically treated and thus they maintain most of the vitamins, flavor and beneficial properties.
Use
Olive oil is generally used in cooking and baking however it finds a lot of applications in health and personal care. According to International Olive Council, the health benefits of using olive oil are numerous. They include being good for heart, preventing colon and breast cancer, reducing blood sugar for those who suffer from diabetes to name just a few. Olive oil is widely used as a skin moisturizer and for treating dry and lifeless hair. It is reported that daily consumption of just one tablespoon of olive oil can significantly improve your general health.
RELATED: What is Palm Oil? Main Features and Properties
Olive oil brands
Nowadays the choice of olive oils is endless so it is hardly possible to name the best olive oil brand. Nevertheless here is the list of the olive oil brands that have received a great number of positive reviews and which are totally reliable.
1. Kirkland Organic Extra Virgin Olive Oil
100% extra virgin olive oil, organic and cold pressed. This brand earned very positive reviews from a number of prestigious olive oil testing experts. It has a strong fruity flavor and is relatively cheap.
2. Frantoia Barbera Extra Virgin Olive Oil
Unfiltered olive oil made in Sicily. It is extra virgin olive oil of the highest quality with golden green color and distinct flavor. This oil is claimed to be 'absolutely the best' by the recent research among Amazon reviewers.
SEE ALSO: More Olive Oil Brands for Your Choice
3. Bariani California Olive Oil
Cold pressed, unprocessed and raw olive oil. It comes in dark green bottles which is very useful as olive oil is sensitive for light. This oil may seem rather expensive but it totally deserves its price. This brand is recommended to use only for flavoring and seasoning so not to omit its excellent taste and aroma.
4. Zoe Organic Extra Virgin Olive Oil
Being certified as organic, this oil is made from Cornicabra olives in Spain. Neither chemicals, additives nor any pesticides are used during the production of this oil. It is light and sweet to taste with a fresh fruity fragrance.
5. Olio Taibi Monocultivar Extra Virgin Olive Oil
Another 100% certified organic oil made in Sicily. This oil has a light flavor with a slight hint of pepper. It is recommended for pasta, soup and salads.