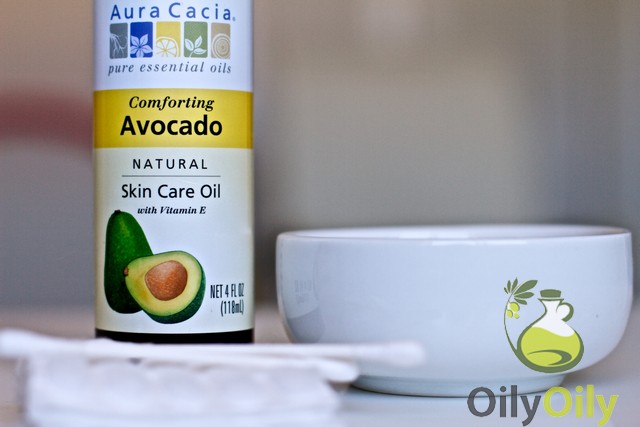 Avocado oil for hair treatment is a good option for those who prefer natural alternatives to commercial products. It is a popular ingredient in different hair products and is frequently used in combination with either olive oil or almond oil. Such factors as bad nutrition, stress, cigarette smoke, harmful environment and hair styling agents result in poor hair condition. Adding avocado oil into your daily diet or using it directly on hair can help to make it healthier and stronger. It is reported that avocado oil promotes hair growth, treats dry and thin hair as well as prevents dandruff.  It can be bought in ordinary food stores or ordered online.
The properties of avocado oil
Avocado oil is pressed from the pulp of the fruit of avocado tree. It is a good source of monounsaturated fatty acids which are essential for proper hair growth and its nourishment. Vitamins A, B6, D and E contained in avocado oil make it extremely beneficial for hair treatment. Avocado oil is also rich in magnesium, iron, copper and amino and folic acids. Furthermore it contains a lot of protein which provides regenerative properties.
RELATED:  Try Also Avocado Oil For Skin
The benefits of avocado oil for hair
Avocado oil provides all the nutrients necessary for your hair's health and beauty. It is good for all types of hair but especially for dry and easily breakable one. Using avocado oil for hair growth is extremely beneficial as it contains a lot of antioxidants. Protein contained in this oil makes your hair more manageable and strengthens it. The vitamins are responsible for hair moistening and provide smoothness and shine. For another thing, avocado oil is highly effective for deep hair conditioning according to the American Athletic Institute website. Avocado oil hair treatment also helps to filter out the damaging UVA and UVB sunrays.
SEE ALSO:  How Macadamia Nut Oil Shampoo Can Help Your Hair in a Few days
How to use avocado oil
Avocado oil can be simply gained by eating a lot of fresh avocadoes. The other option is to replace your everyday cooking oil with avocado oil. According to Wikipedia it is similar with olive oil in its properties. Otherwise you can apply avocado oil on hair directly which is the most efficient way. Generally, avocado oil is combined with other oils in commercial or homemade hair products. The most widely used oils in hair treatment apart from avocado oil are olive oil, coconut oil and almond oil.
Avocado oil hair mask recipe
Combine 2 tbsp. of avocado oil, 2 tbsp. of olive oil, 2 tbsp. of almond oil and 2 tbsp. of coconut oil in a plastic container
Add a few drops of lavender, rose or sandalwood essential oils to the mixture
Add 1 tbsp. of lemon juice or 1 tbsp. of honey for enhanced highlights or extra moistening correspondingly
Stir the mixture carefully until it gets smooth
Apply the mixture onto your dry and brushed hair and massage it into your scalp
Cover your head with a towel, shower cap or a plastic bag and leave for about 30 minutes
Shampoo your hair thoroughly and condition it as usual.